Our company (Henan Okay Plastic Industry Co., Ltd.) mainly produces PE/HDPE cutting board, we have grid surface, orange peel surface, smooth surface.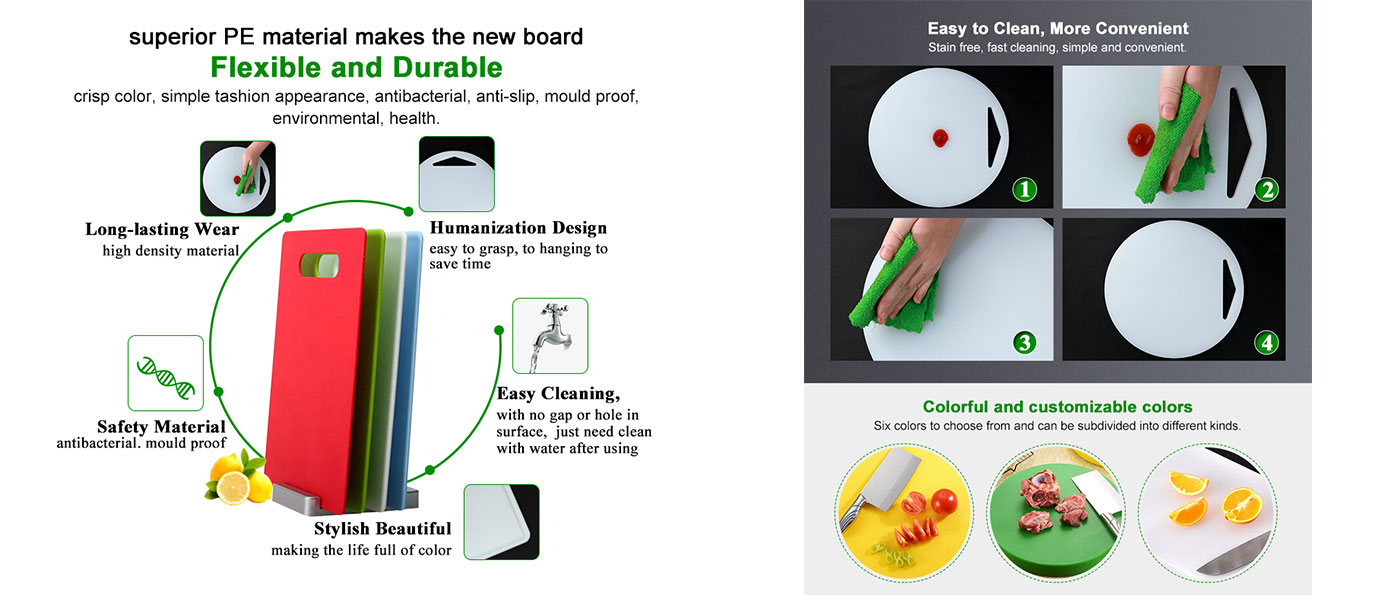 under normal circumstances, customers are the choice of conventional grid surface, because it has a certain anti-skid effect, and is not easy to produce scratches in the process of processing, more beautiful, durable, easy to clean.
Our PE/HDPE cutting board is processed with food-grade raw materials, non-toxic and tasteless, with high density, high toughness and other attributes, long service life, will not breed bacteria.
We have CE, FDA and SGS certifications, which have been recognized by many customers. If you want a good and inexpensive chopping board, please don't hesitate to contact us!