Product introduction
Lawn protection mats is designed for use over any outdoor surface, including grass, dirt, and sand. Temporary roadway mats is a smart option for roads that temporarily need to be spread across a large raw or dirt locale outside. Construction mud mats can accommodate frequent vehicle traffic.
Use temporary road mats again and again on the worksite. Temporary roadway mats will bend but will not break. Lawn protection mats are a must when driving over lawns. These lawn and grass heavy equipment mats are guaranteed to protect turf. They use a durable, dense polyethylene plastic material that will not break if bent. This material easily supports 60-ton loads.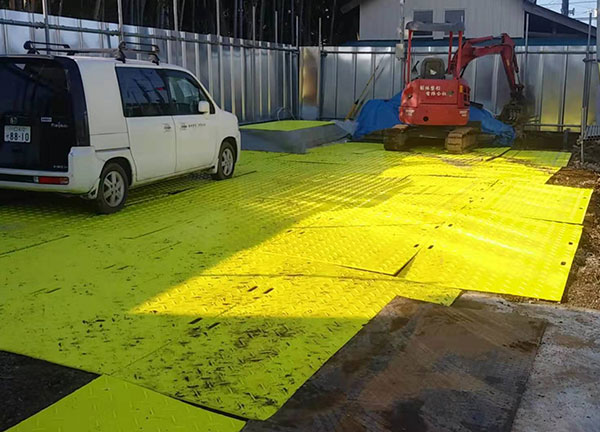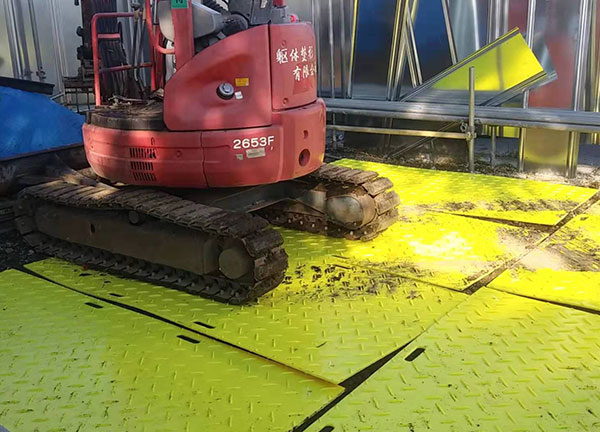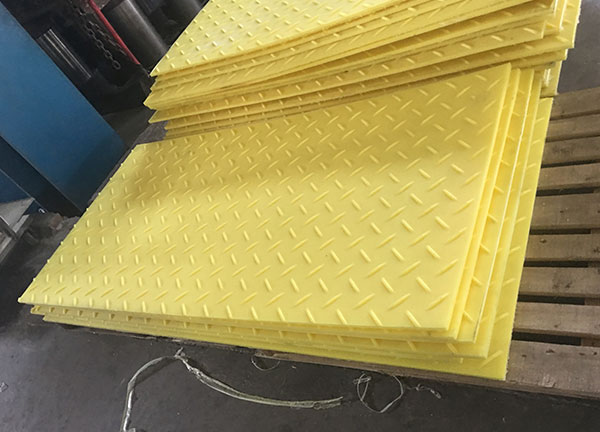 Product advantages
Features for construction mud mats:
01Access any area with gear. Even if working across lawns that are soft from rain, they keep grasses safe.
02Reuse them numerous times, maximizing the investment and maintaining a professional look.
03Simply hosing down leaves the mats clean.
04Unique 'non-slip' surface for optimal grip along with additional pedestrian surface.
05Avoids vehicles becoming bogged down.
06Lightweight and easy to transport.
07Reduce cleanup time.
Scope of application
UHMWPE and HDPE temporary road mat's loading weigh is 60-80 tons. Lawn protection mats have widely used for heavy duty temporary road mat for all weather and ground conditions within: Civil Engineering, Construction, Oil&Gas, Transmission, Infrastructure, Utilities maintenance, Military sites. It is mainly used in transportation, construction, chemical and other fields of protecting the road. Such as the work of the sea, the construction of the bridge, the drilling site preparation, barge work, environmental management, cemetery, urban construction, etc. In addition, it can also lay temporary passages for temporary material transfer stations, warehouses, stations, air stations and other facilities and various construction sites.
If you need our products please write down any questions, we will reply as soon as possible.