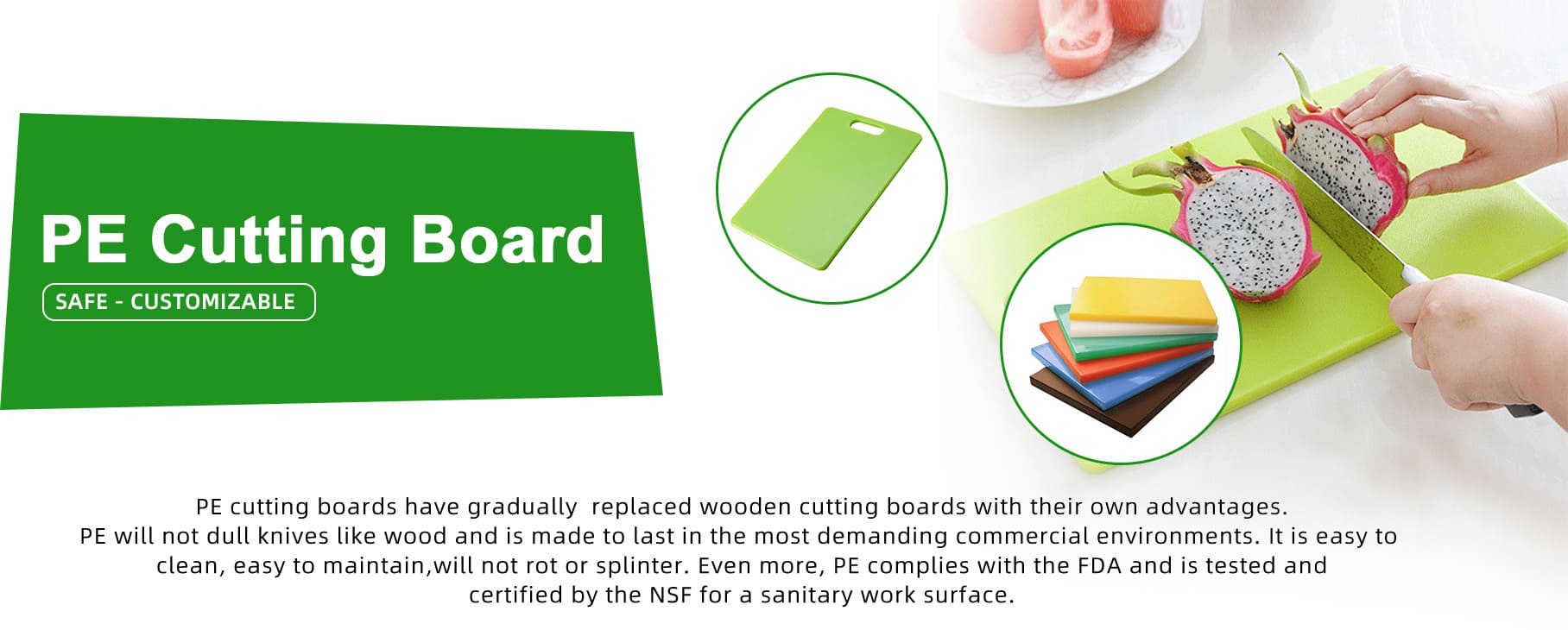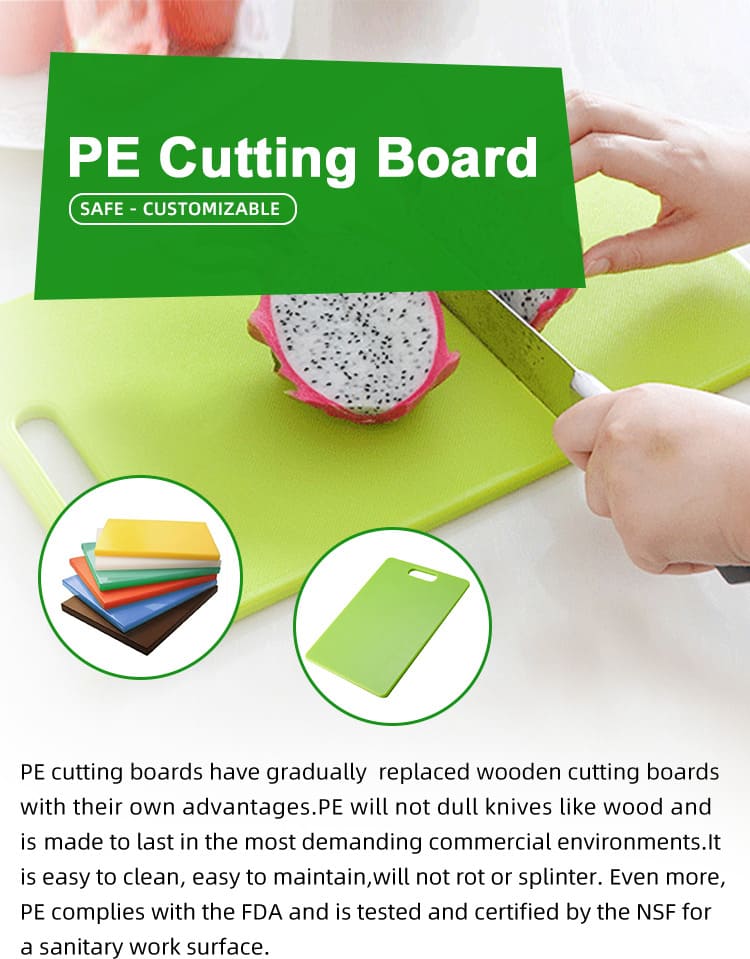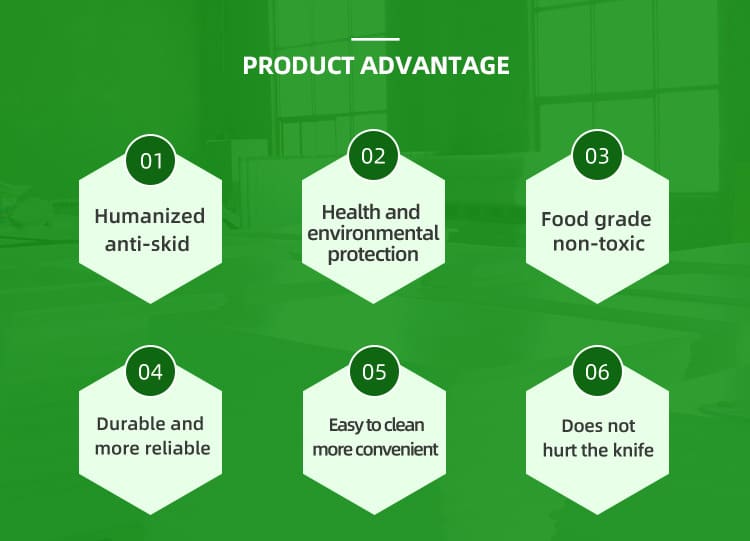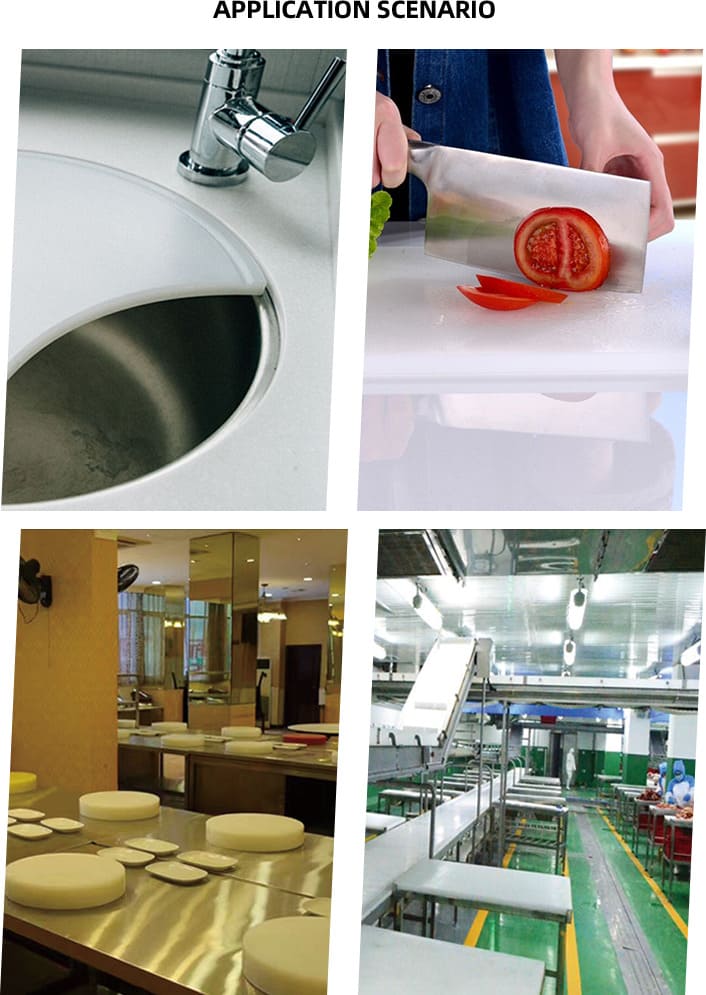 Send Inquiry Now!
Polyethylene cutting boards have a soft feel similar to wood when slicing, dicing, or chopping,but are more cut-resistant and easy on knives. Non-porous pe does not harbor bacteria or odors and can be easily cleaned with soap and water or in the dishwasher. HDPE make these boards durable andlong-lasting.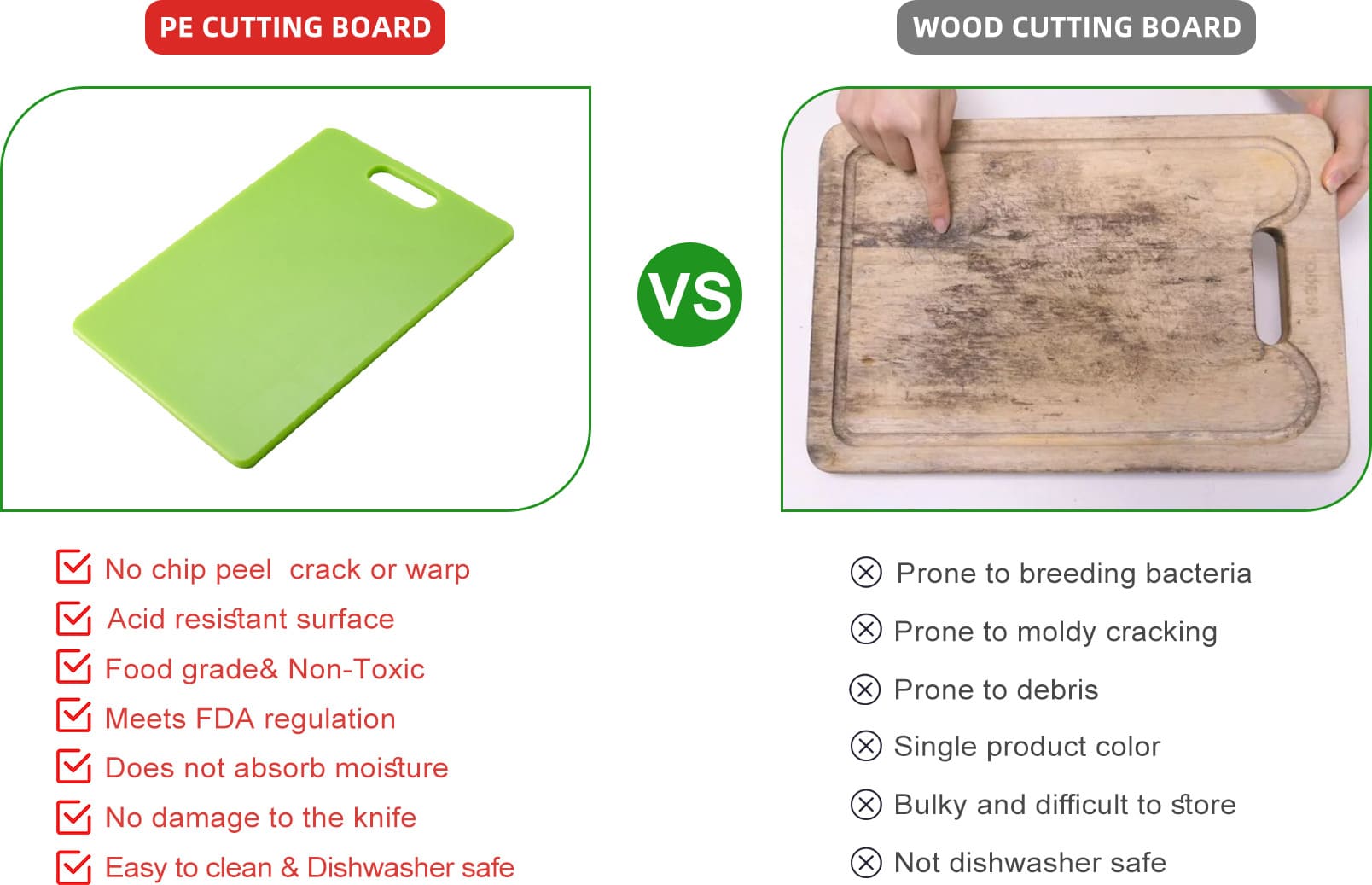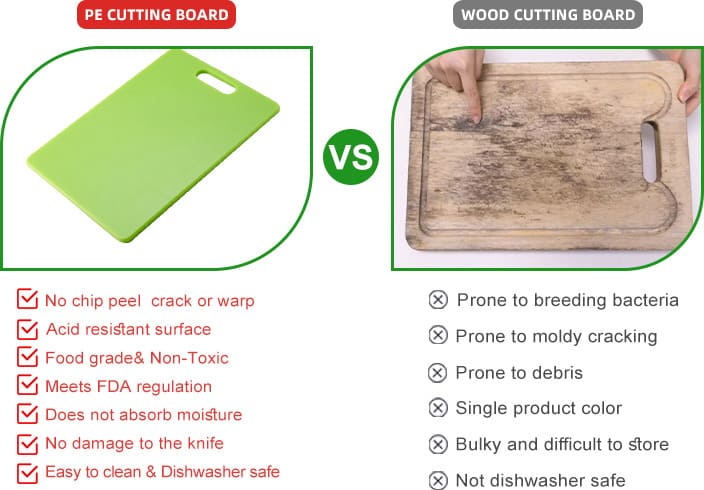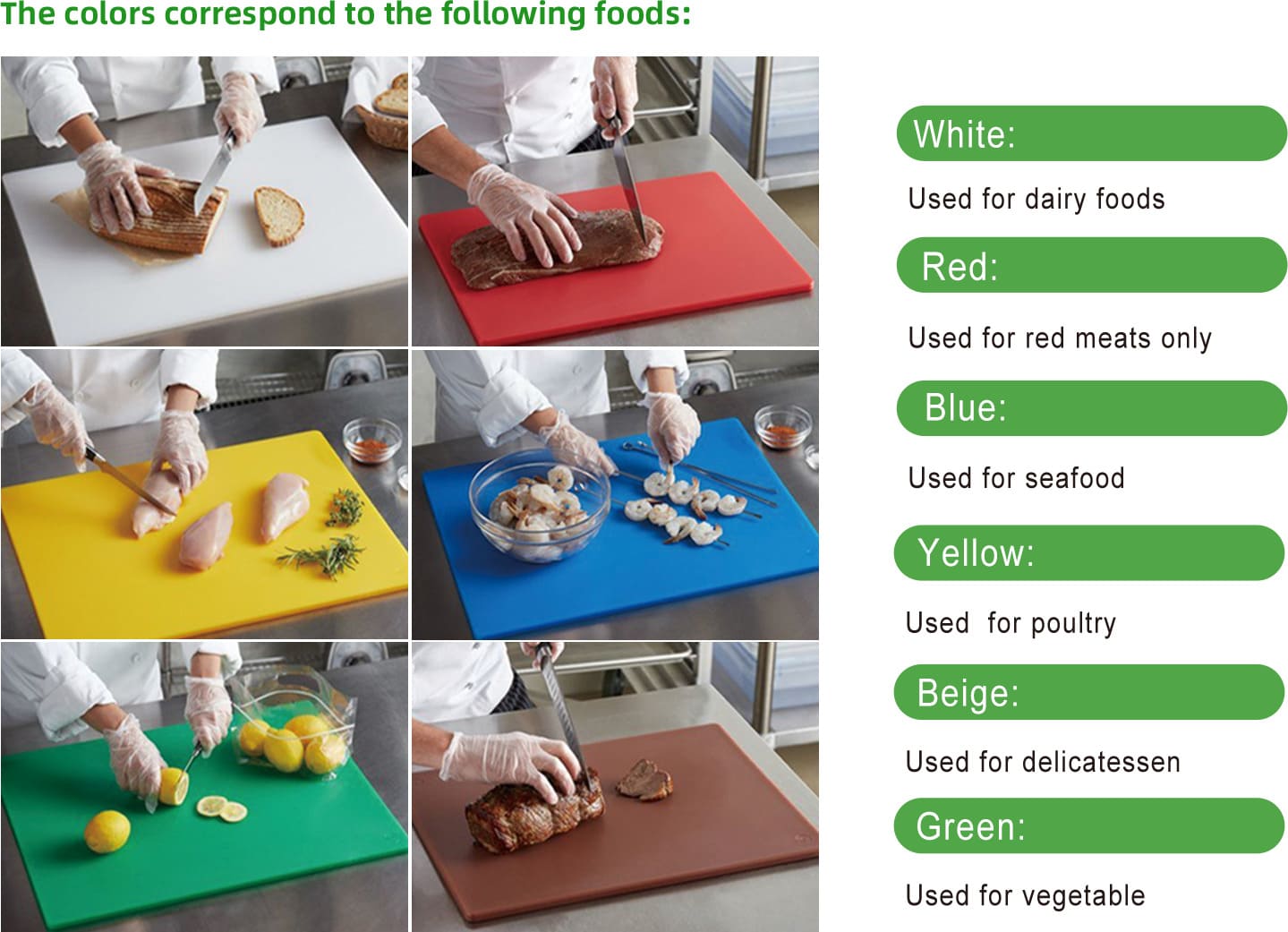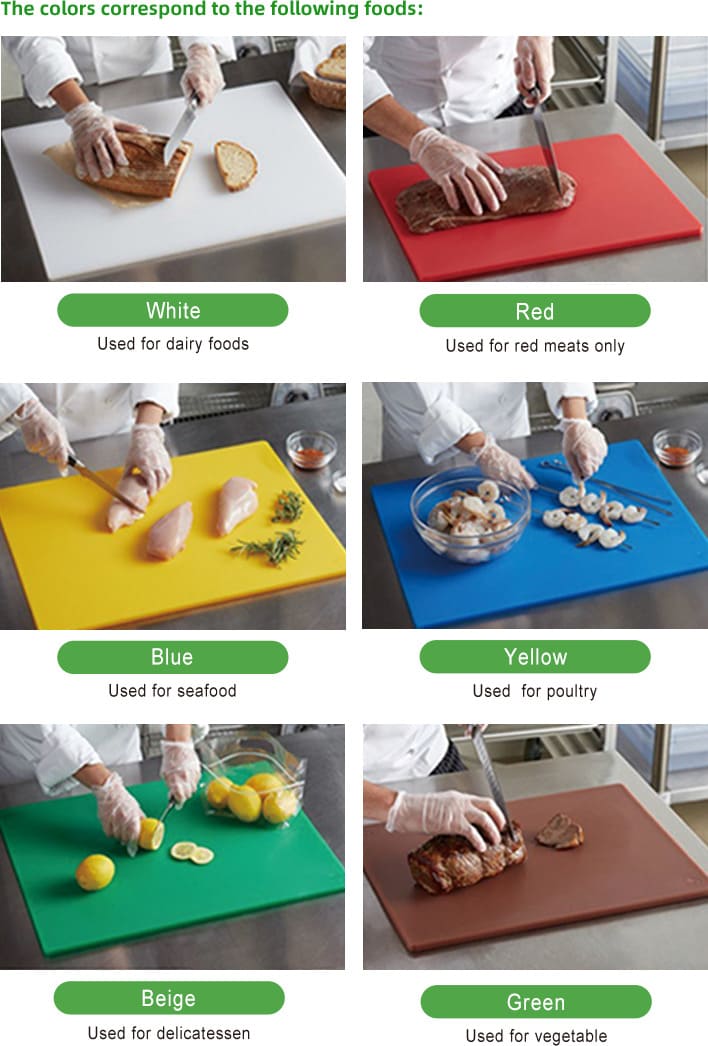 Durable Construction
This set of six color-coded PE plastic cutting boards is made from thick, long-wearing plastic that is specially chosen for its ability to withstand heavy use in a busy setting. Plastic is rugged and durable, allowing these cutting boards to last for a long time in your commercial kitchen.
Color Coded
Cross-contamination can be a problematic in a prep kitchen, which is why using different color to distinguish your cutting board makes sense. Our PE plastic cutting board set using color coded system, which includes brown, blue, red, green, yellow, and white boards. You can assign a specific color to a specific task to reduce the chances of cross-contamination during the prep process.
Space-Saving Size
This color-coded plastic cutting board set is designed to save space in the kitchen, so you can easily store the boards in a set on a shelf or in a drawer. Their standard size also makes them easy to handle and use for more efficient prepping.
If you need our products please write down any questions, we will reply as soon as possible.